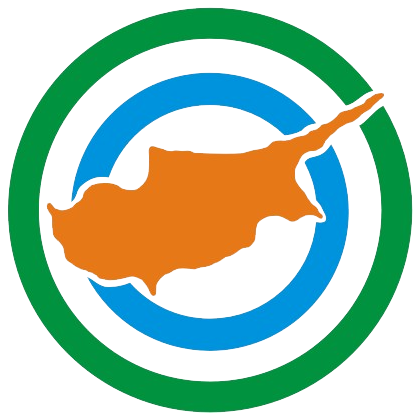 As we have noticed around the web, and on international media, there is no coverage of the growing tension towards Cyprus due to the exploration of oil deposits in its Exclusive Economic Zone.
For this reason we are putting up a chronological feed of articles/updates we find/hear/see/receive about the situation.
Please note that we do not maintain these posts for any political reason. Purely to provide information to our readers around the world who want to know what's going on with this situation.
27/09/2011 : Turkish seismic research ship K. Piri Reis is deep in Cyprus' Exclusive Economic Zone (EEZ) just off Pissouri and Kouklia, headed towards Block 12 where Noble Energy is conducting exploration for undersea gas, according to its last-known position tracked by MarineTraffic.com. (source). Thanks to @oria77 for the heads up.
26/09/2011 : Leaders of the unrecognised 'state' have urged the same organisation that doesn't recognise them to persuade the Cypriot government to pause drilling for oil until a resolution to the Cyprus-problem is reached. Should this not be possible, they've requested to setup a committee to ensure that all riches are shared fairly. This will spark of massive disagreement between both populations and we believe was designed to create agitation amongst onlookers. What do you think? (Source)
25/09/2011 : Almost a full-week after we started informing our readers about the growing tension, the BBC picks up the story (thanks @Andilliana for the heads up).
23/09/2011 : "Turkey will do everything it can to block Israel, Cyprus efforts to develop gas reserves." says expert who deems Turkish threats as serious. (source) Thanks to @eugenevardas for tagging #CyprusGas with this tweet.
23/09/2011 : Violation of Cypriot airspace by fighter jets and helicopters of the Turkish Air Force (source)
22/09/2011 : Turkey signs exploration and drilling oil & gas agreement with unrecognised "Republic of Northern Cyprus". (source)
22/09/2011 : Turkish Prime Minister threatened to blacklist international oil and gas firms working with Cyprus on Mediterranean exploration, and stop them from participating in energy projects in Turkey. (source)
22/09/2011 : Turkish Prime Minister calls Cyprus oil exploration a sign of madness and accuses Greek Cypriot administration of trying to 'sabotage the negotiation process between Turkish-Cypriots and Greek-Cypriots.
20/09/2011 : Lebanon-Cyprus relations strained by Cyprus-Israel oil deal.
Lebanese Energy Minister added that "it is not permissible for Cyprus to begin exploratory drilling for oil and gas in the Cypriot-Lebanese common zone." He also added "I have told the Cypriot ambassador to Lebanon that Lebanon will not be indulgent towards any state that violates our sovereign rights." (source)
19/09/2011 : Ankara announces that it plans to send an exploration rig to Cyprus shores, accompanied by a warship as an escort.
19/09/2011 : Drilling has begun. Noble Energy: If we find gas, development can be complete by 2014.
19/09/2011 : Gazprom, Total, Statoil and Chevron are interested exploring the offshore fields found in the Cypriot EEZ.
18/09/2011 : Egypt and Turkey entered into several new energy-sharing arrangements on a recent diplomatic visit to Cairo by Turkish Prime Minister and Energy Minister . Analysts speculate that the new alliance comes in response to a perceived Israeli-Cypriot alliance over natural gas extraction. (source)
18/09/2011 : "If the peace negotiations there (Greek Cyprus) are not conclusive, and the EU gives its rotating presidency to Greek Cyprus, the real crisis will be between Turkey and the EU," says Turkish Deputy Prime Minister Be?ir Atalay. (source)
18/09/2011 : It is reasonable to assume that no conflict is in sight at least for the mid-term. Nevertheless further insight is needed about other potential destabilizing consequences due to Ankara's ambitions of assuming further role in the East Med. in expense to that of Israel and Greece. (source)
17/09/2011 : Over the last few hours Turkish forces have began preparing a military incident in the Eastern Mediterranean. So far, press reports in Athens say that the Turkish Armed Forces, under the guise of large-scale exercises, are moving army, navy and air force units in the region, in the framework of reinforcing their military presence there. Greek officials have expressed their concern that Turkey is planning an outright attack on Kastelorizo Island. (Source)
17/19/2011 : Whilst online written stories about the situation are appearing around the world, main-stream international media is yet to cover this growing tension.Are they covering it where you live?
17/09/2011 : Military tension is building up among Greece, Turkey and Israel as Cyprus prepares to start exploratory drilling for gas offshore on Monday, Sept. 19 in the face of threats from Ankara. All three have placed their air and sea forces in a state of preparedness along with the Cypriot army. (source)
17/09/2011 : As a reaction to the increasingly aggressive Turkish position, the Greek Deputy Prime Minister Theodoros Pangalos warned Turkey a few days ago that "any attack against Cyprus will be regarded as an attack against Greece." (source)
16/09/2011 : The United Nations appealed to all sides to tone down the rhetoric over oil and gas exploration and focus on the positives that a Cyprus solution could bring to the island and region.
(source)
16/09/2011 : Turkey watchful as oil rig moved into position – According to a Defence Ministry source, Turkish navy ships and planes watched from a distance as the rig was moved from Israel's offshore field Noa where it completed drilling to Cyprus' Block 12, also known as the Aphrodite field. The source clarified that the Turkish ships and planes did not violate Cyprus' territorial waters or air space. (Source)
09/09/2011 : "Turkish arrogance and the threats that are launched in a bid to intimidate (and) prevent Cyprus from exploiting its EEZ, call for vigilance and readiness" – President Demetris Christofias (source)
08/09/2011 : The European Commission issued its strongest rebuke yet to Turkey over its threatening behaviour towards Cyprus' efforts to drill for hydrocarbon reserves within its own Exclusive Economic Zone (source).
25/08/2011 : Russia has sent two nuclear-powered submarines to patrol Eastern Mediterranean waters around Cyprus and enforce the island's right to explore for undersea oil and gas in its territorial seas, according to information from Defencenet.gr, citing a Russian FM spokesman. (Source)